Create new contacts
Creating new organizations in Wice CRM
Under the generic term Organization you create in Wice CRM all addresses that have a business relationship with you, e.g. customers, partners, suppliers, prospects but also competitors, multipliers or all other addresses from your company network.
Organizations can also be individuals, such as consultants or self-employed - you would also create these here.
To make a new entry click on Organizations in the menu bar and then on + Add organization In the input mask you now enter the data available to you.
You can assign the categories here in addition to the name, in order to store characteristics accordingly with the addresses. For each category you can also select several characteristics - you can define the name and the available categories yourself in the administration of Wice CRM.
When entering the address, simply enter the address and Wice CRM will automatically complete the found address - otherwise you can also enter the individual address fields manually.
Then click on Save and the organization is created - all further additional information can be added subsequently.
Creating new Contact persons in Wice CRM
You can create persons with or without a link to an organization - however, you can only link e.g. tickets or appointments to organizations.
To create a new person, click on Contact Persons in the menu bar and then on + Add contact person.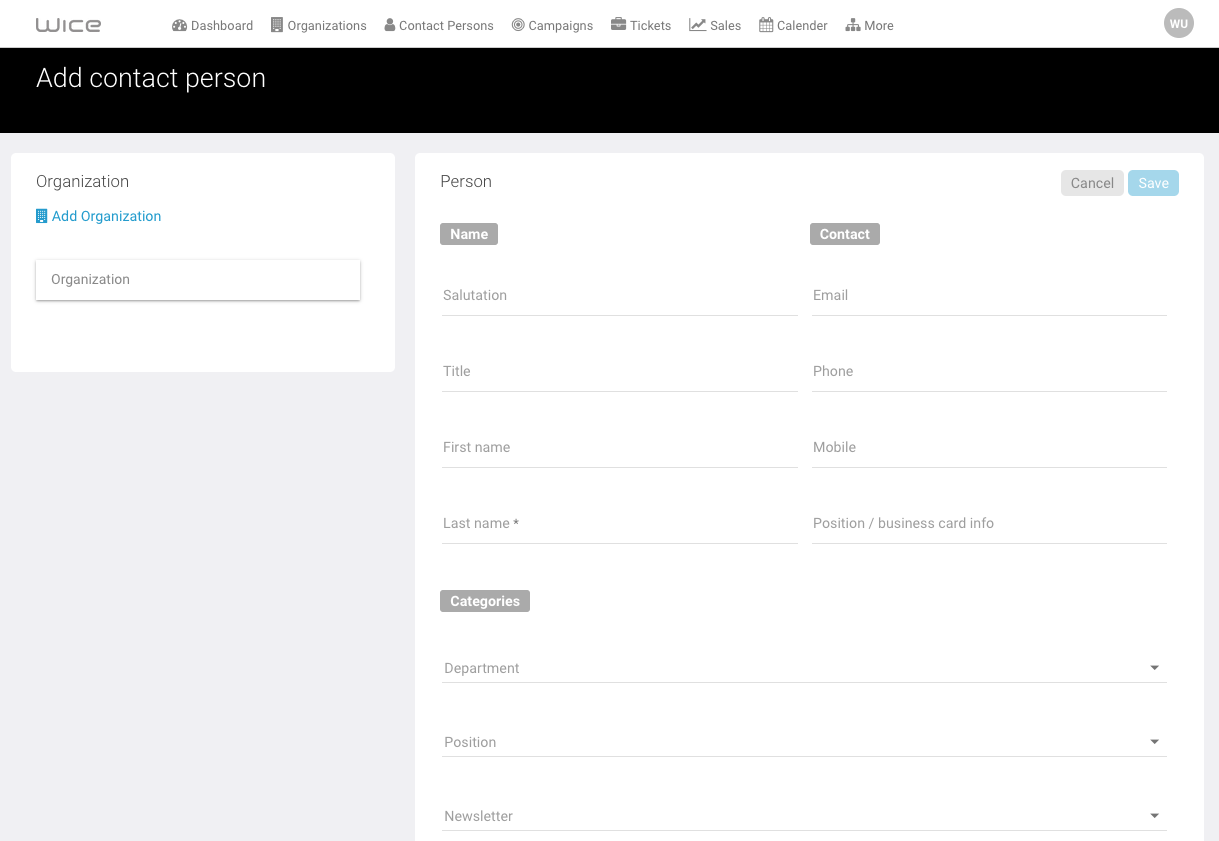 Add the information about the person in the fields - if you want to link the person to an organization, select it from the list of already existing organizations and then click Save
You can subsequently also assign categories to persons - analogous to the organizations - as characteristics for selections etc.. To do this, edit the person again and assign the categories.
---