Increase Address Quality through Duplicate Cleansing
A central address database that breaks down the individual data silos and merges them so that all employees then have access to them helps with targeted customer contact. By combining different databases, duplicates can quickly occur. Wice CRM already offers functions for cleaning up duplicates as standard. With the duplicate killer plugin from Wice CRM, this can be expanded even further.
Detect and merge duplicates
In the address detail view of an organization as well as in the detail view of a person, you will find an additional block with the display of the duplicates found in case of existing duplicates. Wice CRM offers this functionality to all users by default.

Click "Eliminate duplicate" here and after confirmation the duplicates will be merged.
All attached data of the other entry will be moved to the current entry. The other entry will be deleted afterwards.
Merge duplicates for organizations
If you want to merge multiple duplicates at once, you need the "Duplicate Killer Plugin". If you have unlocked this, then click on "More" and then in the plugins on the duplicate killer plugin.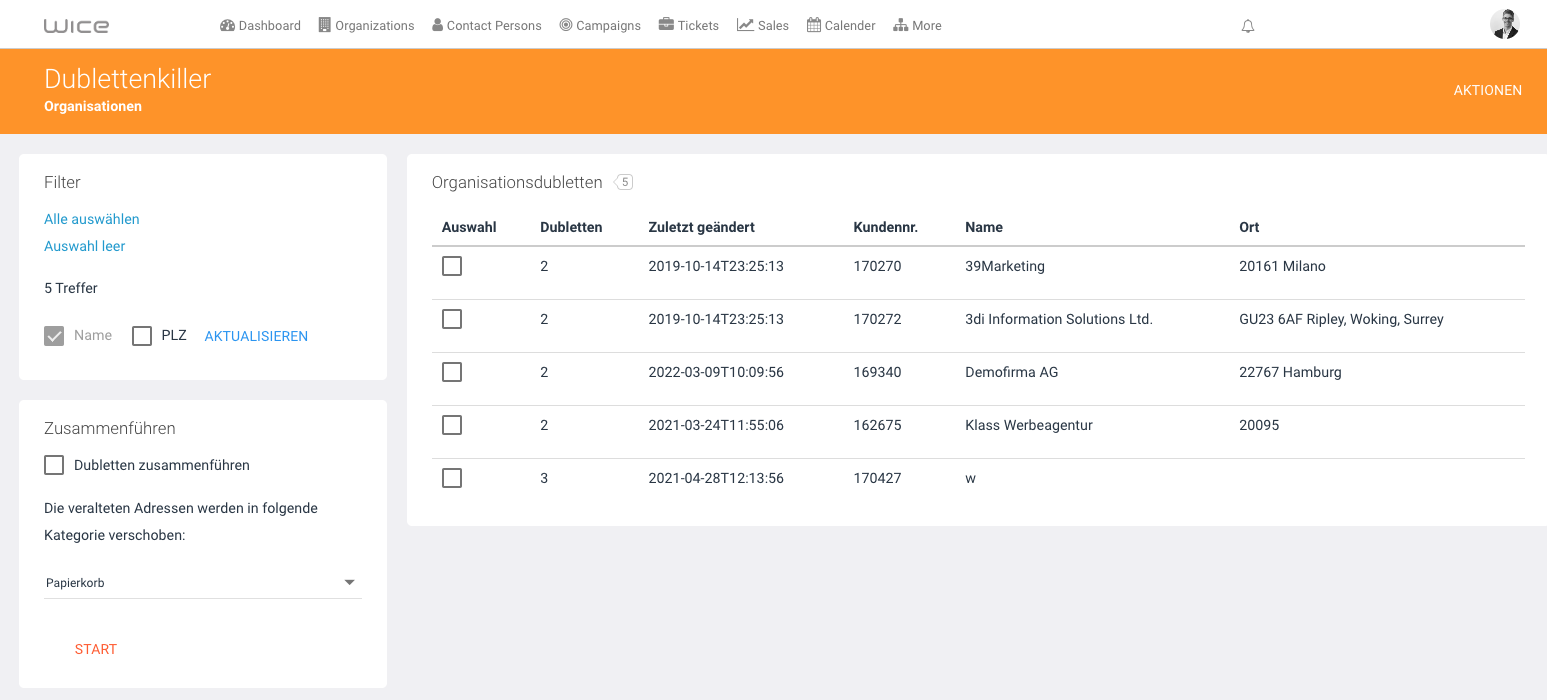 You will then see a list of duplicates found. You can use the filters on the left to further narrow down the duplicates. Select all" sets the checkboxes for all duplicates. The checkboxes can be unchecked again by clicking on "Select empty".
Then check the "Merge duplicates" box, select the desired address category to which the removed duplicates are to be assigned and click on "Start" so that the duplicates are merged.
Merge duplicates for persons
To merge duplicate contacts, click on "Actions" in the plugin and select "Duplicate persons" there.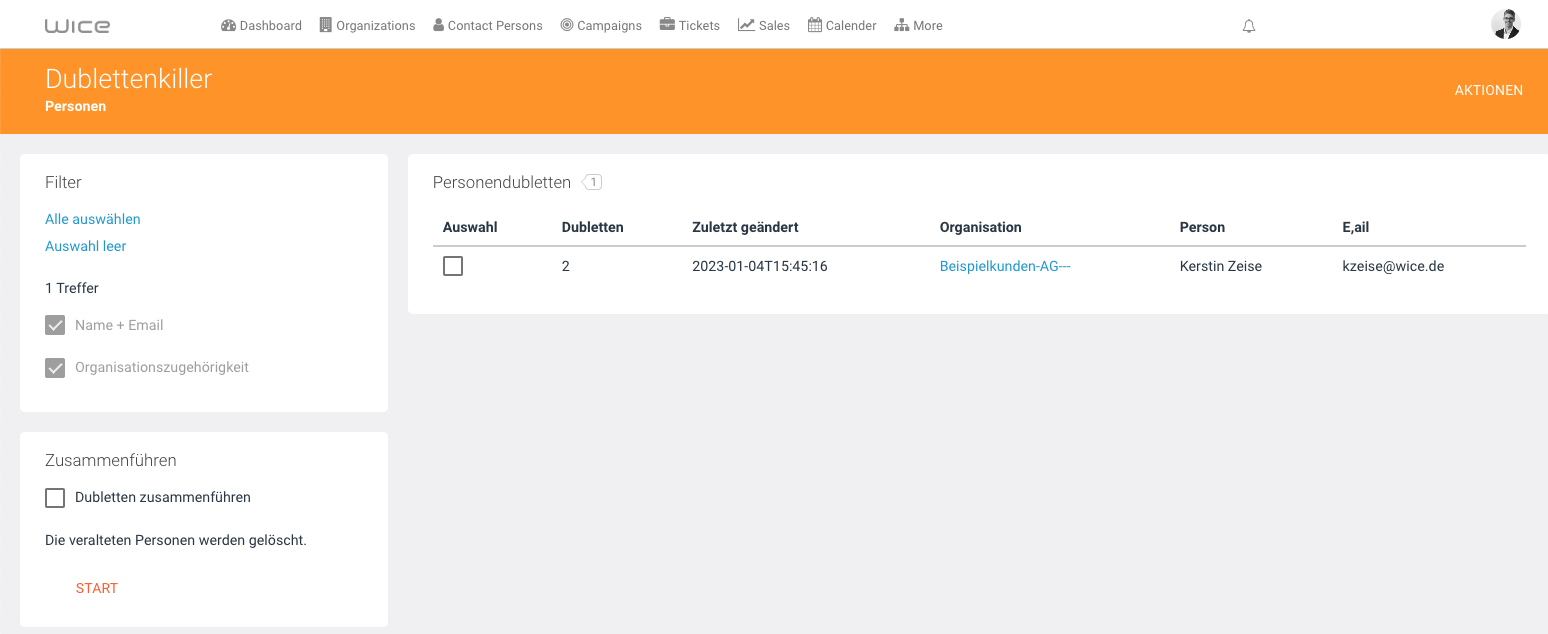 For the selection of duplicates you have the same options as for organizations.
Only duplicates of persons linked to an organization are listed (contact persons for organizations).
Then select the "Merge duplicates" checkbox and click "Start" to have the duplicates merged. The contact person duplicates will then be deleted.
Merge duplicates selectively
You can merge duplicates of organizations specifically. To do this, click "Actions" in the plugin and then "Merge two specific addresses".

In the new block, select "Merge two specific addresses". You can then search for the two addresses and when you click "Save" the duplicates will be merged.
---