Web 2 Lead
With Wice CRM, it's easy to automatically transfer data from prospects you acquire from the Internet into Wice CRM, process it, and evaluate the results.
1. Web form on website or landing page
You can use any web form for this purpose, which will be embedded in a landing page or a website.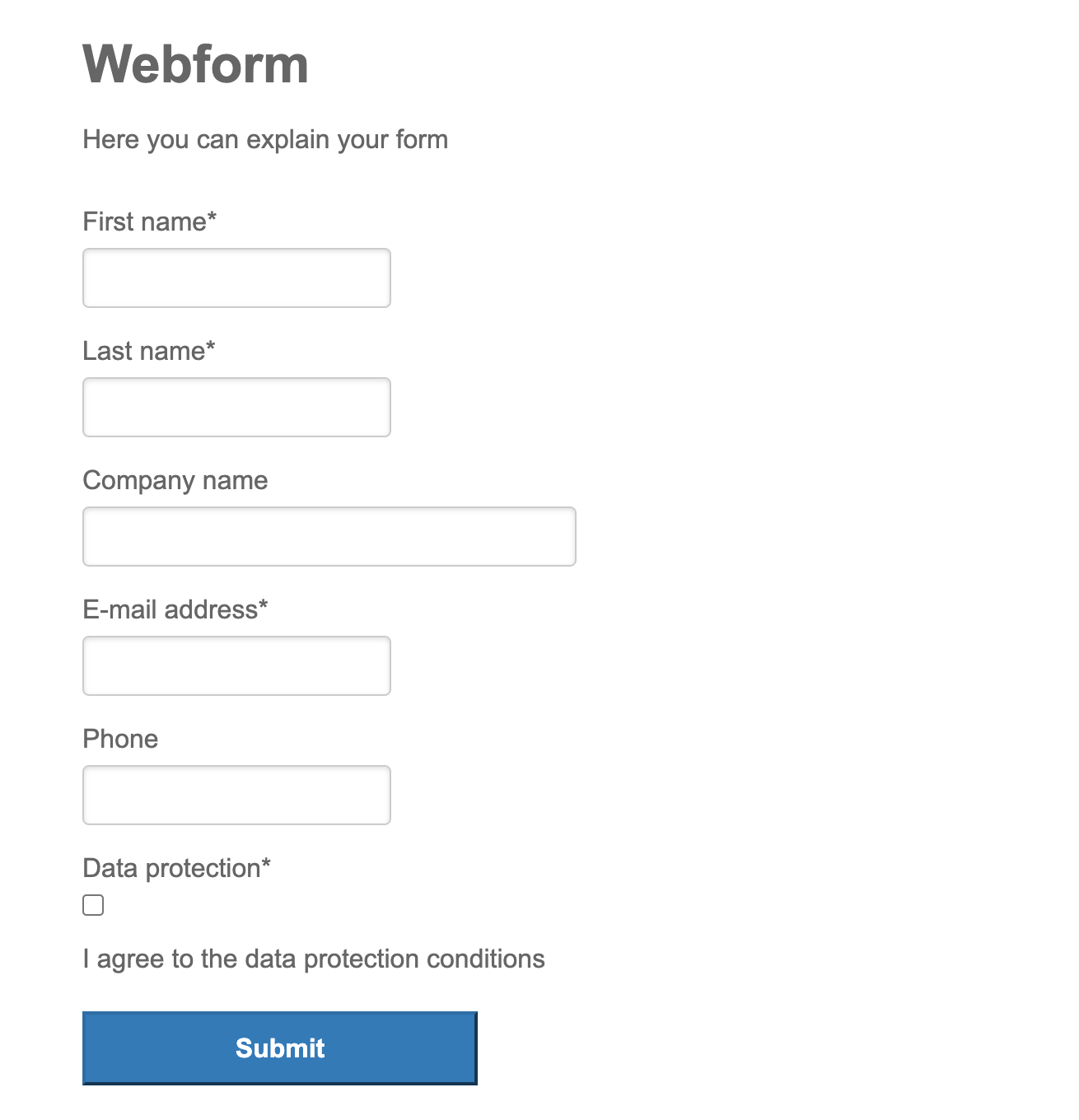 The web form needs to be customized with certain parameters to connect it with your Wice CRM. You can make the form openly available on the Internet or use forms for your internal purposes according to your needs.
2. Connect the Wice Contact Plugin with your web form
Using the Wice Contact plugin, you connect the web form with Wice CRM and define the rules of data transfer and the process for processing the lead.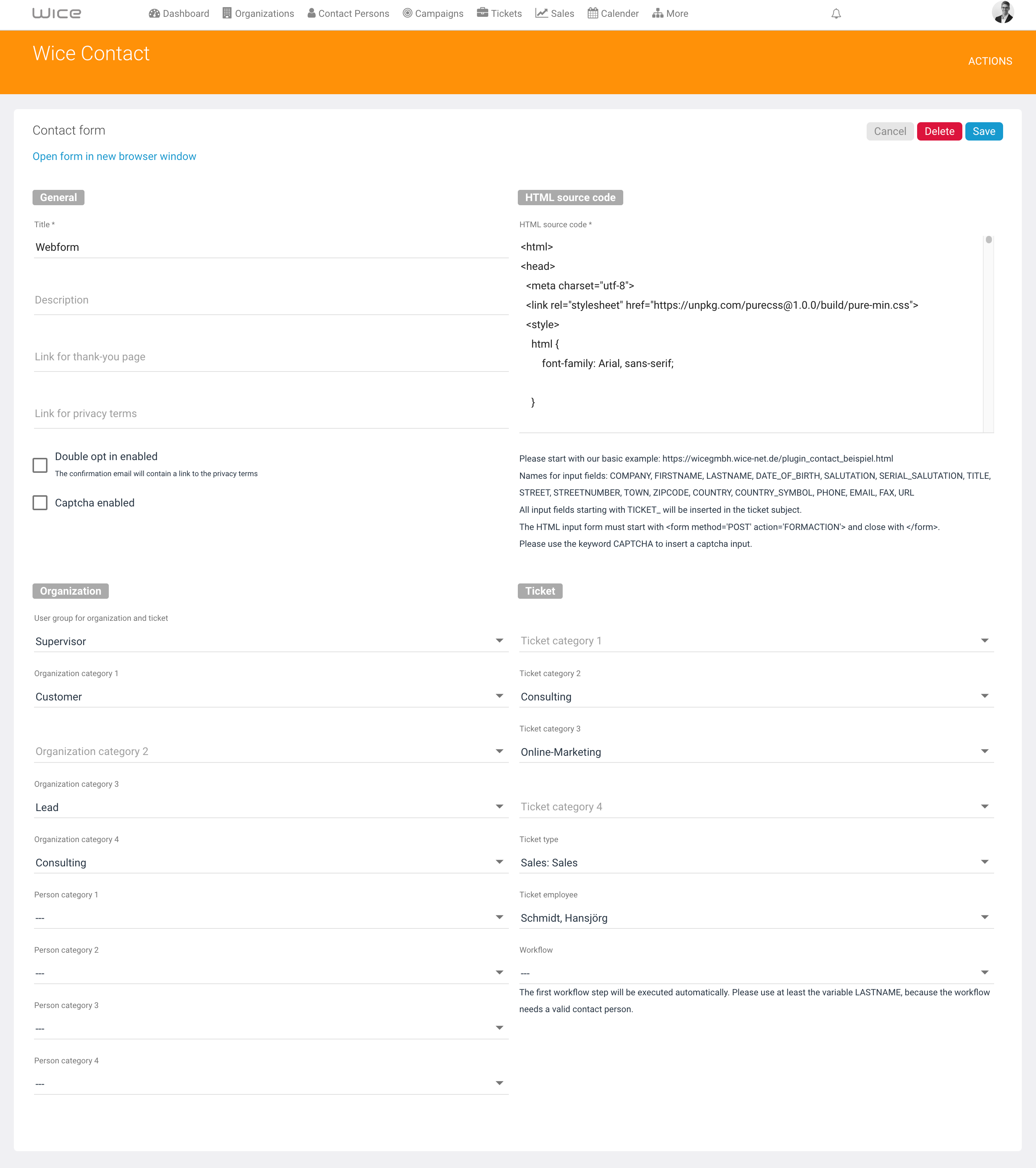 In the Wice Contact plugin, you define how the address data from the form and the ticket to be created are categorized in Wice, which employee is responsible and with which workflow the lead is to be processed.
3. Contact Data is stored in Wice CRM and a new ticket is created
The data from the form is directly transferred to Wice CRM. A ticket is also created automatically according to the rules defined in the Wice Contact plugin
4. Work with the new lead with a workflow
With the workflow linked in the Wice Contact plugin, the lead can now be processed in a standardized and automated manner.
5. Analyses directly from Wice CRM
The clearly defined categories and the standardized and automated processing of the lead with workflows allow you to evaluate and control your leads from the web.
---