Create your own Ticket Types
In Wice CRM, you can define any ticket types yourself or adapt the existing ones at any time. Depending on the ticket type, only the selected statuses for marking the processing progress or life cycles are available.
In order to create a new ticket type, click on More in the menu bar and then on Administration - however, you must also have admin rights for this - otherwise contact a user with admin rights and ask him to carry out the adjustment.
Now click on Ticket types and then, to create a new ticket type, on +New ticket type.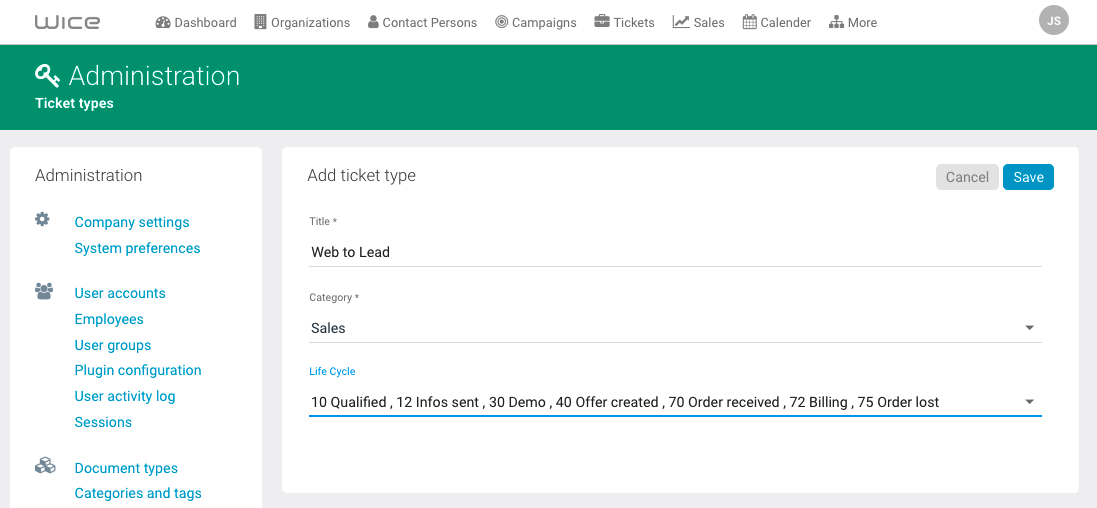 Here, you now enter the desired designation of the ticket type and assign the desired category. Then select the statuses that are to be available for the ticket type under Life Cylce. If necessary, you must also have created the statuses you want to use in Administration->Categories.
After you have made all settings, click on Save to create your ticket type.
---